Health and Safety Audits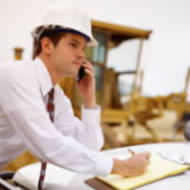 A Health and Safety Audit is an important measuring tool reviewing in-depth your health and safety management systems in line with current legislation requirements. The health and safety audit will cover the whole system or particular aspects, such as risk assessment procedures, issue and control of personal protective equipment (PPE) etc.
AMW Health & Safety Services Ltd will provide a comprehensive, independent audit report to enable your organisation manage risks and systems more effectively and efficiently. As a result, remedial actions can be taken before incidents occur.
'A service which supports your Company and helps develop your management systems'