Health & Safety Services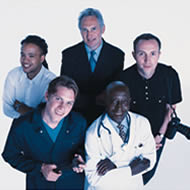 Any company with 5 or more employees is legally obliged to possess a comprehensive health and safety policy.
AMW Health & Safety Services Ltd can develop a bespoke safety policy or review and update your existing policy. All policies will be drafted to meet with current legislation and your present systems working practices.
Your health and safety policy should consist of three parts, Statement, Organisation and Arrangements.
'Effective leadership is putting first things first. Effective management is discipline, carrying it out.'

Stephen Covey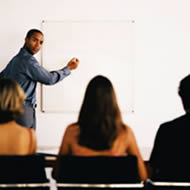 All employees need to be able to perform their job safely. AMW provides a range of training courses for groups or individuals at all levels of responsibility. Bespoke courses can be made available to meet your needs.
All employees need to be able to perform their job safely. AMW provides a range of training courses for groups or individuals at all levels of responsibility. Bespoke courses can be made available to meet your needs.
We are able to provide training to meet with your health and safety needs.
Example of training courses available:
Asbestos Awareness (IATP Accredited)
Site Management Safety Training Scheme (Construction Skills Accredited)
Site Supervisors Safety Training Scheme (Construction Skills Accredited)
Health & Safety Awareness (Construction Skills Accredited & General Workplace Awareness Non Accredited)
Plant training (Both CPCS and Non CPCS training offered)
First Aid (HSE Accredited Courses)
Powered Access (IPAF Accredited)
Mobile Tower (PASMA Accredited)
Scaffold Inspection & Awareness
Working at Heights
Personal Protection Equipment (The responsibility of the management and user)
Workplace Stress Management
Respiratory Face Fit Training & Testing (Qualitative)
Undertaking Suitable & sufficient Risk Assessments
Successful Health & Safety Management
Method Statement Formulation
General Fire Awareness
Responsibilities of a Fire Marshall
Fire Extinguishers (practical training)
Manual Handling
Control of Substances Hazardous to Health (COSHH) Awareness
For more information on other courses or further details on those above, do not hesitate to contact AMW Health & Safety Services. We are here to advise, at no cost.
'If knowledge can create problems, it is not through ignorance thatwe can solve them'

Isaac Asimov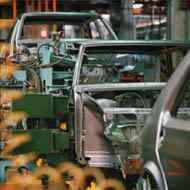 Unlike an audit, Safety inspections are a less formal method of investigating the health and safety performance of an organization and often carried out on a more frequent basis.
The purpose of a safety inspection is to ensure that plant, equipment, premises and systems of work are monitored and maintained safely. Following an inspection AMW will identify hazards and advise on the corrective actions required.
'Common sense is not so common.'

Voltaire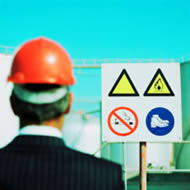 AMW undertake a range of Risk Assessments which are a required by Health and Safety Regulations and associated Codes of Practice.
Initially a General Risk Assessment should be carried out on the workplace or work activity, assessing the risk to health and safety and identifying suitable and sufficient measures to control those risks. This type of assessment will assist clients to meet the needs of the Management of Health and Safety at Work Regulations 1999, reg 3. General Health and Safety Risk Assessments may identify additional risks, which require specific types of assessments i.e. Control of Substances Hazardous to Health (COSHH), Manual Handling Operations, Working at Height, Water Hygiene (Legionella), Noise, etc.
AMW will help you fulfil your duty in a professional and practical manner with the minimum of disruption to your business activities.
'Protect the health and safety of your staff to enhance their performance and your profitability'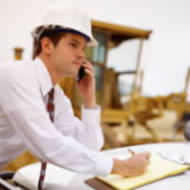 A Health and Safety Audit is an important measuring tool reviewing in-depth your health and safety management systems in line with current legislation requirements. The health and safety audit will cover the whole system or particular aspects, such as risk assessment procedures, issue and control of personal protective equipment (PPE) etc.
AMW Health & Safety Services Ltd will provide a comprehensive, independent audit report to enable your organisation manage risks and systems more effectively and efficiently. As a result, remedial actions can be taken before incidents occur.
'A service which supports your Company and helps develop your management systems'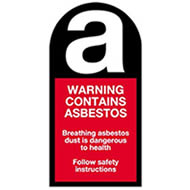 Asbestos Awareness training
The regulations requires employers to make sure that anyone¹ liable to disturb asbestos during their work, or who supervises such employees, receives the correct level of information, instruction and training to enable them to carry out their work safely and competently and without risk to themselves or others. ¹(Further clarification of the above can be given on request)
Have you or your staff received Asbestos Awareness training?
The Control of Asbestos Regulations requires mandatory training for anyone liable to be exposed to asbestos fibres at work. This includes maintenance workers and others who may come into contact with or disturb asbestos through their working practices.
The awareness training workshop is presented by Andrew Wood of AMW Health & Safety Services Ltd. Andrew is a Chartered Safety and Health Practitioner and accredited BOHS Asbestos Surveyor and has a wealth of practical experience regarding asbestos . He has carried out surveying for local authorities, MOD, housing associations and commercial enterprises. He promotes the awareness of asbestos in an informal and practical manner, inviting delegate participation and making this an interesting, worthwhile and potentially lifesaving experience.
4,000 tradesmen will die from asbestos related diseases THIS YEAR!
According to HSE statistics this figure will continue to rise until 2015!
Every employer must ensure that any employee employed by that employer is given adequate information, instruction and training where that employee —
(a) is or is liable to be exposed to asbestos, or if that employee supervises such employees, so that those employees are aware of — (i) the properties of asbestos and its effects on health, including its interaction with smoking,
the types of products or materials likely to contain asbestos,
the operations which could result in asbestos exposure and the importance of preventive controls to minimise exposure,
safe work practices, control measures, and protective equipment,
the purpose, choice, limitations, proper use and maintenance of respiratory protective equipment,
emergency procedures,
hygiene requirements,
decontamination procedures,
waste handling procedures,
medical examination requirements, and
the control limit and the need for air monitoring,
in order to safeguard themselves and other employees; and
(b) carries out work in connection with the employer's duties under these Regulations, so that the employee can carry out that work effectively.
This half day workshop will meet the requirements for Asbestos Awareness Training, as required by the Control of Asbestos Regulations 2012. A certificate of attendance will be issued on completion.
Contact: AMW Health & Safety Services Ltd on:
Tel: 023 9223 3322
Mob: 07973130867
Email: This email address is being protected from spambots. You need JavaScript enabled to view it.
Note: Asbestos awareness refresher training should be undertaken to comply with the HSE guidance/approved practice after a period of 24 months and additional training will be required for anybody intending to work on or remove asbestos containing materials, as the awareness training will not cover those elements. Other organisations may require refresher training more frequently to maintain their standards.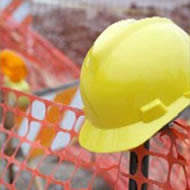 To assist Company's' comply with the requirements of the Construction (Design and Management) Regulations AMW will carry out Site Inspection visits, Audits and Monitoring on your behalf. These visits have the effect of communicating a powerful signal and positive approach to health and safety management and assist in accident prevention.
AMW hold CSCS certification for managing construction health and safety.
'In the last 25 years, over 2,800 people have died from injuries they received as a result of construction work. Many more have been injured or made ill.' HSE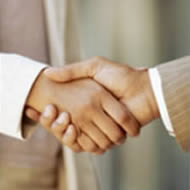 To assist your Company in compliance with the Management of Health and Safety at Work Regulations 1999, Reg 7, AMW offers, under contract, a retained Health and Safety Advisory support service.
This is a cost effective way for your Company to have a Chartered Safety and Health Practitioner at their fingertips, especially for small to medium enterprises.'
Assistance would be available at the end of a phone, by email or fax providing support with health and safety issues and those awkward health and safety related questionnaires.
'Culture and behaviour within your business are as important as your health and safety systems.'